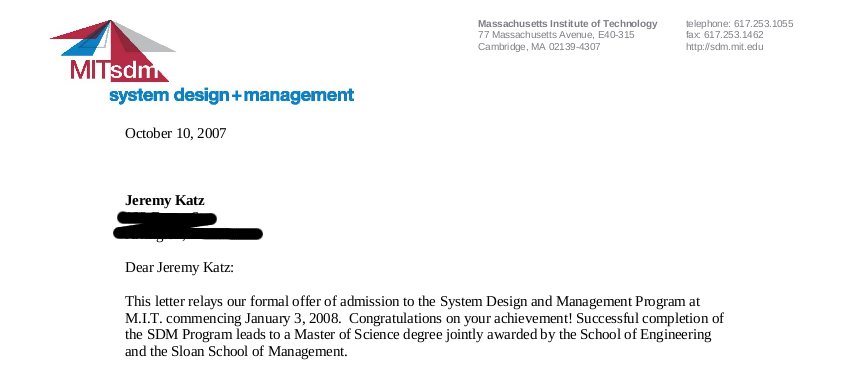 Starting in January, I'm going to be going back to school part-time at MIT to pursue a Master's degree as part of the System's Design and Management program there. I'm pretty excited about this as it will be good to get back into some academic things. And one of my big concerns when looking for a program was to not just go back and get a Comp Sci Masters; but at the same time I don't want to turn into an MBA-toting suit 😉 The SDM program is nice as its a bit of a blend and also has the flexibility to take some other things — like I'd really like to take a class to help get a better handle on IP law.
Of course, doing this will have some cost… I won't be able to spend every extra waking moment I have on Fedora as I often-times do now. But I should still be involved and I'm still going to be working full-time and my main work tasks are Fedora-related, so it shouldn't be that drastic. But if you notice response from me dropping off a little, that's probably why.
Anyway, now back to fixing Fedora bugs for Fedora 8.